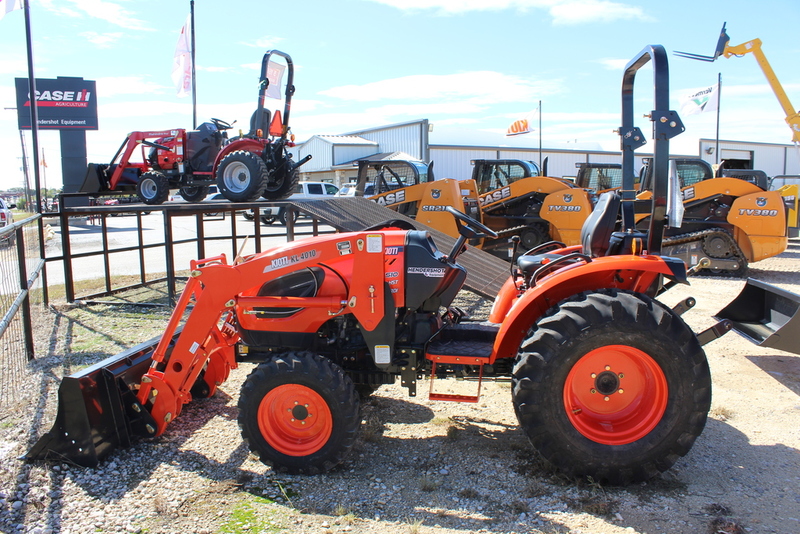 With so many Utility Tractors for Sale Stephenville TXavailable, some buyers may find it a bit difficult to know which tractor model to get. The truth is that no matter how hard you may try to stay up to date with the latest tractor models, features, and technology, chances are that you're going to miss certain things.
Luckily, you don't need to worry about that, because if you choose to buy your tractor from Hendershot Equipment, we will tell you everything you need to know about the model you're interested in. With that said, below we'll tell you more about the things to consider when planning on buying your favorite tractor from a dealership.
Top things to consider prior to buying a utility tractor:
Research the Model You Want to Buy
Research Local Dealers
Customer Service
Cost and Special Offers
Research It Online
If you found a nice dealership in your area and you would like to buy a tractor from them, then the first thing you should do is go online and search for reviews about them. Read as many as you can find, since this way you'll have a much better idea of whether buying from them is a good idea or not. Furthermore, you should also check the tractor forums to see what the people who own the specific model you want to get have said about their experience with it.
Available Models
This is a very important factor, since you probably want to be able to choose from a wide range of tractors. Even better, the more tractors you can choose from, the higher the chance you're going to find the exact model you're looking for. Some of them may even come with various implements, which adds a lot to their overall value. In general, these may also be available for a special price.
How Long Has the Dealer Been in Business?
When it comes to selling tractors this is not as easy as it may sound to some people. If you don't offer excellent customer service and great prices, then chances are that you're going to be swept off the market soon. You should only buy your tractor from a dealer that is friendly, reliable, has been in business for at least a few years, and is also local. After all, if you want to maybe add a new implement to your tractor in the future or maybe replace a part or two, it's going to be a lot easier to do if the dealer is reliable and local.
Customer service
Last but not least, don't forget to visit the dealership that you plan on buying the tractor from. Many of them may have a lot of Utility Tractors for Sale Stephenville TX, but you need to know whether they're professional, friendly, and are also open to negotiation. Take not after visiting the top dealerships in town and write down which one had the best prices, customer services, and whether they were friendly and helpful. After that, it's going to be pretty simple to draw the line and decide on which one is the best for your needs.
We don't expect you to be an expert at this. Check our site to see what we have or you can contact us in case you need help selecting the best utility tractor for your needs.
Hendershot Equipment
935 E. South Loop
Stephenville, TX 76401
Phone: (254) 207-0414