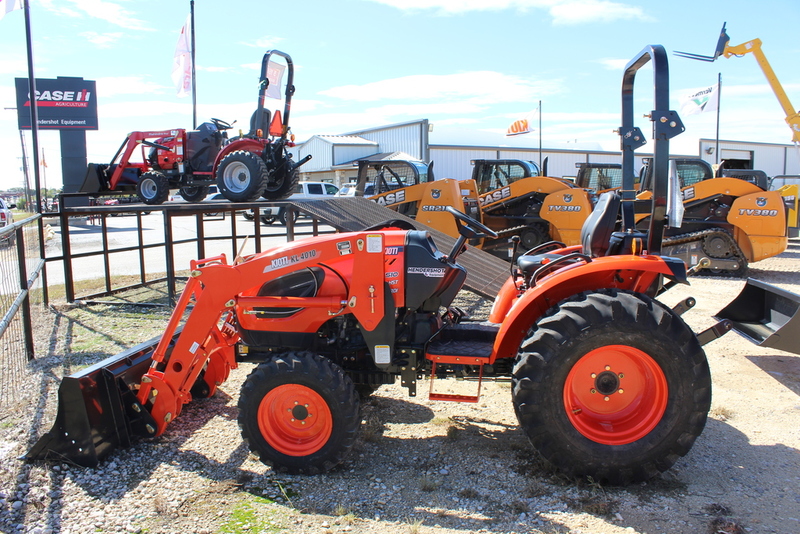 Utility tractors have different uses in the field of agriculture. Farmers especially those who engage in large scale farming cannot work without the help of these machines. You may think that a utility tractor is only useful in transferring materials from one place to another but the use of different attachments make tractors even more versatile in the agricultural field.
Uses of Utility Tractors
There are so many ways a farmer can use a tractor but they should have the knowledge so that they do not purchase other machines when a tractor can perform the work by itself.
First, a tractor can be used to till land. When you attach a plow on the tractor, you just need to drive it through the land as you cultivate it without much effort. It will break down the large soil lumps hence helping you to prepare the land for farming and planting.
After cultivating the land, you can attach a drill or a planter to sow seeds. Just drive the tractor through the land area and distribute the seeds on the areas you want you want to plant. After planting, you can use a sprayer to keep away insects from the plants.
In addition, you can use a utility tractor as a vehicle to transfer and bring materials from one place to another. For example, if you have loads of animal feeds, you can haul everything in the tractor and drive them where you want then to be.
These are just a few of the many uses of a utility tractor. They can perform many other tasks depending on the attachment used. Moreover, it will save the time you could have spent manually doing the tasks.
With an efficient machine like this, you need to ensure that you obtain it from a reliable dealer like Hendershot Equipment. Throughout Stephenville TX, we are the go to dealership for all farming equipment needs. Our variety of utility tractors are second to none throughout Stephenville and the surrounding areas.
Why you should choose us
Customer Satisfaction Guarantee
We are fully committed to deliver impeccable customer satisfaction. Whether you are a first time or seasonal buyer, we take our time to understand your needs, explain the features of each tractor as well as its operation and help you get the best machine for your application.
Exceptional Team of Staff
Our friendly and knowledgeable staff will help you find exactly what you are looking for. They will also educate you on how to use the different attachments so that you can utilize everything that a utility tractor can do for your farm.
Array of Selection of Utility Tractors
We stock the latest and best utility tractors that will help make farming easy and enjoyable. Our high quality equipment come with standard features at a more affordable price that other brands cannot match and they are backed with our commitment to provide exceptional service.
We don't expect you to be an expert at this. Check our site to see what we have or you can contact us in case you need help selecting the best utility tractor for your needs.
Hendershot Equipment
935 E. South Loop
Stephenville, TX 76401
Phone: (254) 207-0414