Polaris Rangers at Hendershot Equipment
Hendershot Equipment, in the Stephenville, Texas offers various new Polaris Rangers. These utility vehicles work for hunting, fishing, and working on the land. Hendershot Equipment carries a full line of Polaris Ranger UTVs so, we have what you need.
Call Today: Hendershot Equipment
 Stephenville, TX  (254) 965-6783
The Polaris Ranger capability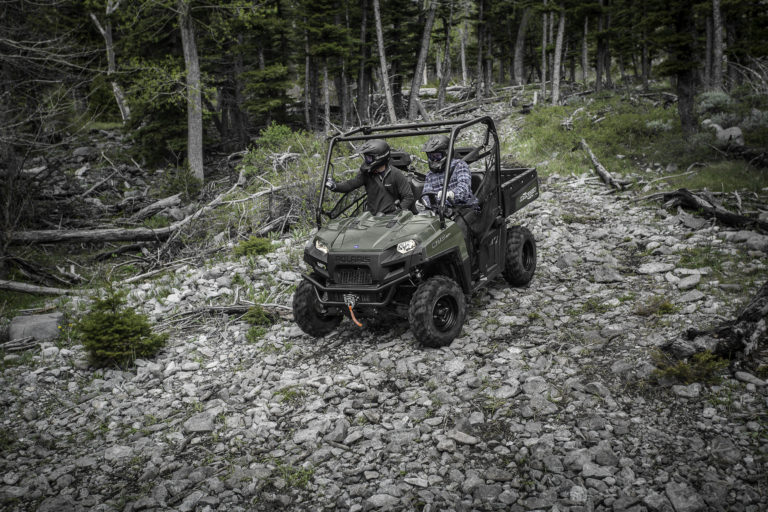 What ever the task, Polaris Rangers have the capability to get the job done. Polaris Rangers are capable of towing utility trailers so you can get your gear out to the deer stand or bring your water craft to the waters edge. Take advantage of the enclosed bed when it's time to haul feed and hay or put away out door furniture for the winter. Most importantly you can work without tearing up your lawn because Polaris thought of that. By unlocking the rear differential for easier and tighter turns that won't tear up your lawn. Rangers come in sage green and camouflage so you can remain inconspicuous when making your way to the deer stand.  These utility performance vehicles are also designed for all day riding comfort. In conclusion work harder, go farther and get more done with a Polaris Ranger.
Check out the Polaris Rangers in the Dallas Fort Worth Region. 
Call Today: Hendershot Equipment